We offer a strong lineup in every discipline of art making for a production in games or movies. Wether it´s pre-bis concept art or a fully fledged game-ready model ready to implement into the engine - we have the team to meet every challenge and on top of that keep the line of communication really short and efficient. This is crucial for every deadline-oriented task and overall consistency.
Following is a short description of the different branches  we take on. Depending on the project or client, we do one or all of the disciplines involved.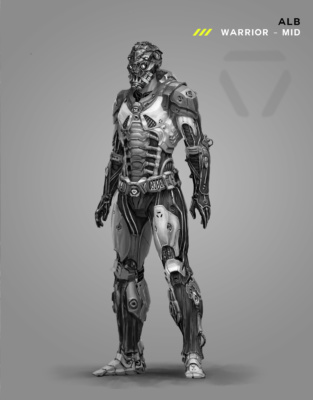 Concept Art
It´s the meat and bones of every production and serves a multitude of functions: it aids in shaping a creative and concise vision unique to the project. Furthermore it ensures everyone involved in the art creation pipeline is in the same boat and has a strong reference of what the end goal should look like. Besides that cool concept art helps in teasing the community long before a project is ready to be shipped as a promotional tool.
All of our 2d artists have a strong background in creating concept art for various titles and companies and we´re hot on making your project look as great as it can be.
Sculpting
Making a compelling sculpt is a art in itself and in the commercial arena often a necessary means to get to an end that meets the highest bar in artistic quality. We have a very experienced sculptor in our ranks that brings all the models to life and can create everything from a human face to a giant robotic mech. Often a sculpt is used for rapid prototyping in pre vis, so speed is of the essence and we love to rise up to the challenge.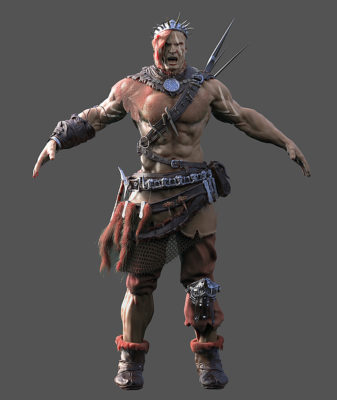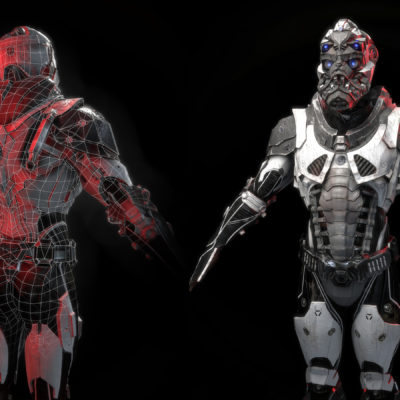 3d Production
If you are working on a movie, cinematic or game - we´ll bring all the characters and creatures to life. In a regular workflow this consists of: sculpting and modeling, retopology to get a lower resolution model, making UVs, painting textures and separating materials. All of these steps lead to a final model which we deliver in a competitive quality that fulfills the highest standarts.
Illustration
Our team consists of highly skilled artists, most with a traditional background in oil painting. Wether it´s key art for promotional material for different companies or an inspired piece to illustrate a specific moment in a story - you can be sure we have the right guy to bring it to existence.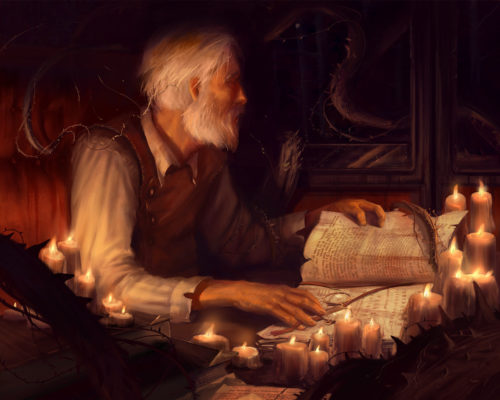 If you want to get in touch simply write us an email or use the contact form. We´ll find an individual sollution for your creative need tailored to your project.

Boldheadstudio GbR
info@boldheadstudio.com
phone:  +49 711 6723527
or directly via our contact form